CHARIOTS OF THE GODS™
ENTERTAINMENT PARK
THE ULTIMATE ENTERTAINMENT EXPERIENCE
The £ 300m Blackpool Central development will bring world-class visitor attractions to a landmark site on the Golden Mile along with hotels, restaurants, food market, event square, residential apartments and multi-storey parking.
The masterplan for the long-awaited redevelopment is inspired by "Chariots Of The Gods™", a global publishing phenomenon, written by Swiss author Erich von Däniken, that explores alien encounters and unsolved mysteries of ancient civilizations.
"Chariots Of The Gods™" will be the main theme for Blackpool Central including the anchor attraction – the UK's first "Flying Theatre", a fully-immersive thrill ride that will create the incredible sensation of human flight.
Work on the current Central Station site in the heart of the town, just a short walk from the famous Golden Mile could start as early as 2020. It is estimated that the development will attract 600,000 additional visitors a year with a combined annual spend of £75m. It will also create 1,000 new jobs for people in Blackpool.
The project is a collaboration between Nikal Ltd, and Media Invest Entertainment, which owns the intellectual property rights of Chariots Of The Gods. Blackpool Council is working closely with both parties to help 'unlock' this development opportunity which is envisaged to be delivered over several phases over an 8-9 year period.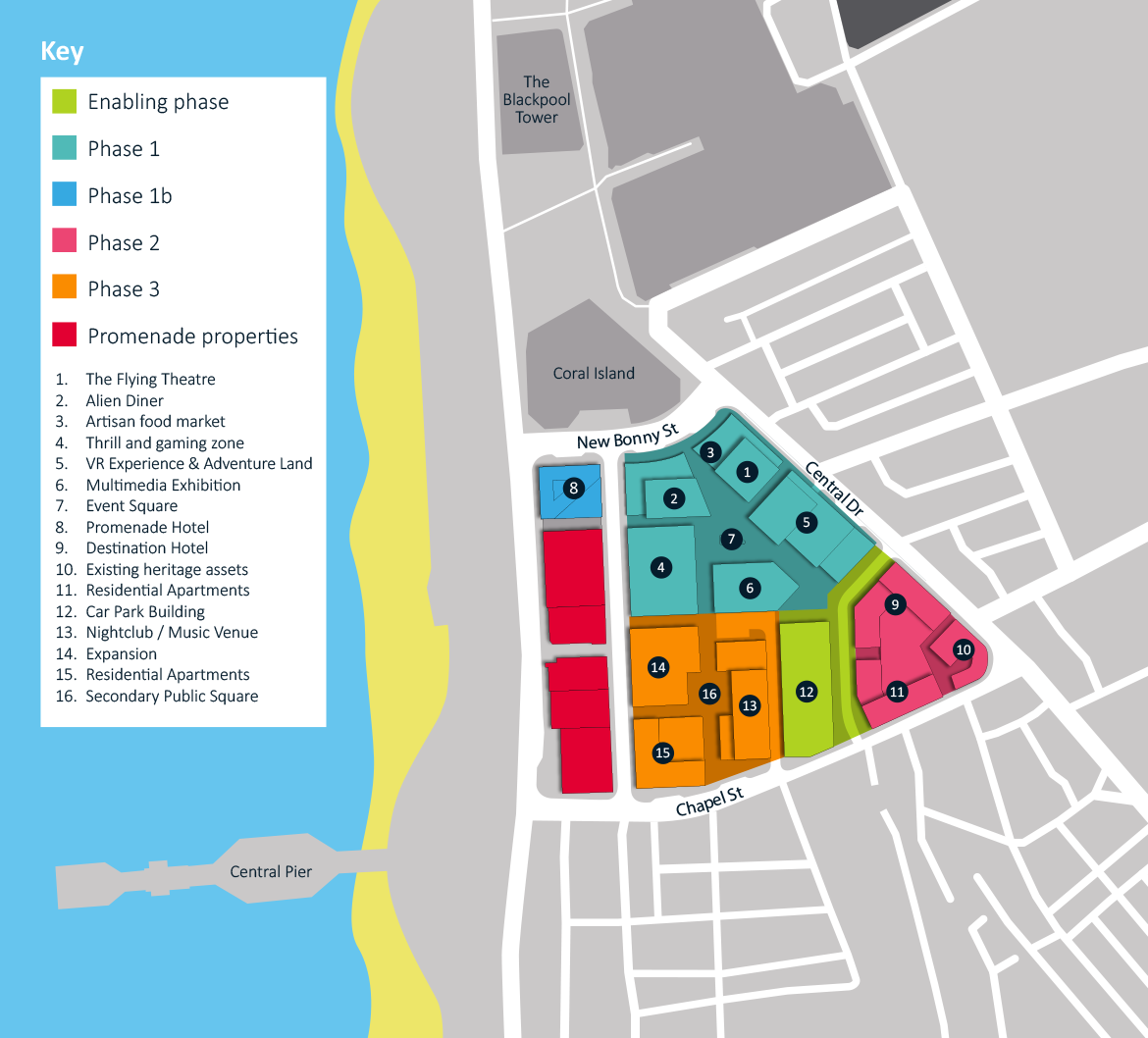 BENEFITS TO THE COMMUNITY
Blackpool Council has worked hard to plan for an all year-round attraction, which will create a range of jobs for people living in the area.
Around 1000 jobs – that's equal to a job being available for 1 in every 2 18 year olds in Blackpool leaving education
Unique attraction, unlike anything else in the UK
An extra £75m annual spend from additional visitors going into the Blackpool economy
This will underpin Blackpool's future regeneration and all of the other investment to make Blackpool better